Top-Rated Remodeling Company In Northwest Suburbs
We are a home remodeling contractor located in Mount Prospect, IL. Elarde Builders is known for quality and design in our remodeling services! Contact us today to discuss your remodeling project.
Best Home Remodeling Contractor in Mount Prospect, IL
Are you thinking of remodeling your home? If so, you're making a wise decision. There are many benefits to home remodeling, including increased property value, improved functionality, and enhanced aesthetics.
At Elarde Builders, we are the best home remodeling contractor in Mount Prospect, IL serving the surrounding areas. We offer a full range of home remodeling services, from kitchen and bathroom remodeling to basement finishing and more. We use only high-quality materials, and our custom designs are sure to please. Our detail-oriented approach ensures that every aspect of your project is completed to your satisfaction.
Our hundreds of satisfied clients are a testament to our quality workmanship. Contact us today to learn more about our home remodeling services or to schedule a free consultation. We look forward to helping you create the home of your dreams.

Whether you're looking to update a single room or your entire home, our professional remodeling services can help. We offer a wide range of services, from simple room additions to complete exterior and interior remodels.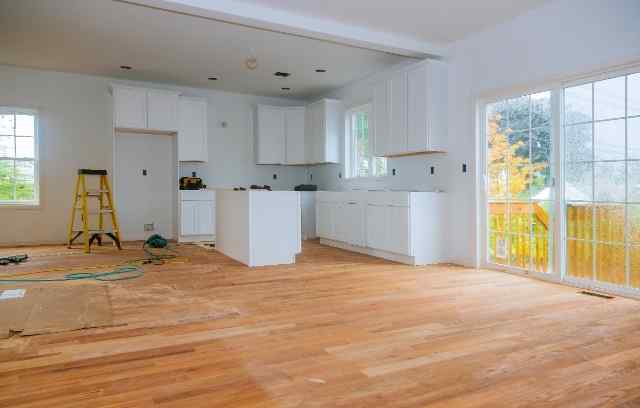 Whole House Remodels
Have a beautiful design for your home but don't know where to start? Our whole house remodeling services can help you take your home from concept to completion. We'll work with you every step of the way to make sure that your vision becomes a reality, while staying on budget and on schedule.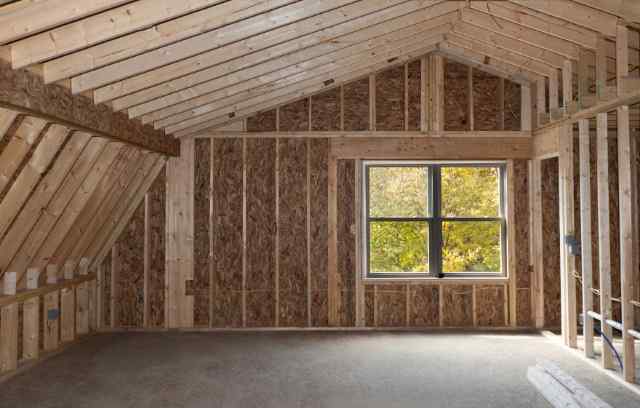 Room Additions
Need some extra space but don't want to move? A room addition is a great way to add value to your home and expand your living space. We can help you design and build the perfect room addition, whether it's a new bedroom, bathroom, office, or family room.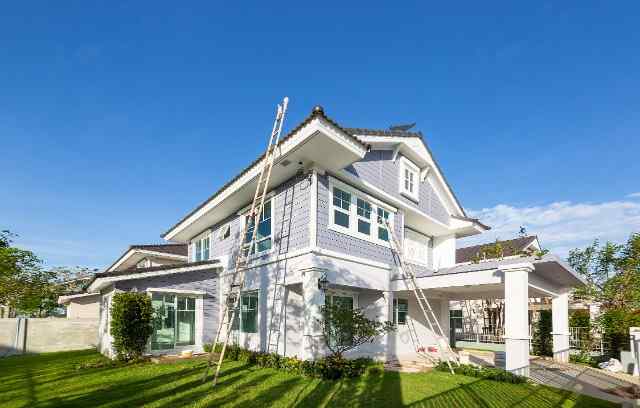 Exterior Remodeling
Is your home's exterior in need of a makeover? We offer a wide range of exterior remodeling services to help you improve the curb appeal and function of your home. From new siding and windows to roofing and decks, we can help you transform the outside of your home.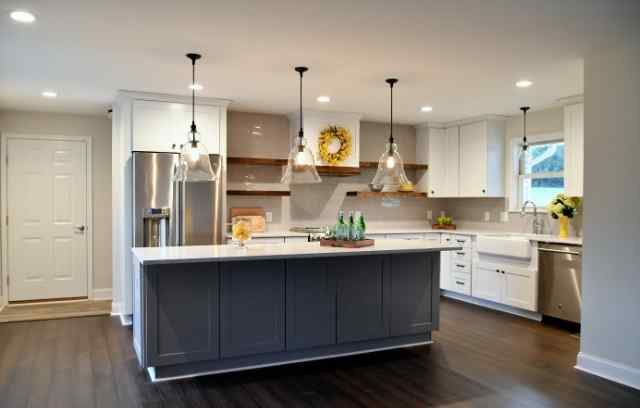 Kitchen Remodeling
Are you ready to update your kitchen? We can help you create the kitchen of your dreams, whether it's a simple facelift or a complete gut job. We'll work with you to design a layout that fits your needs and budget, and our experienced team will handle all the details from start to finish.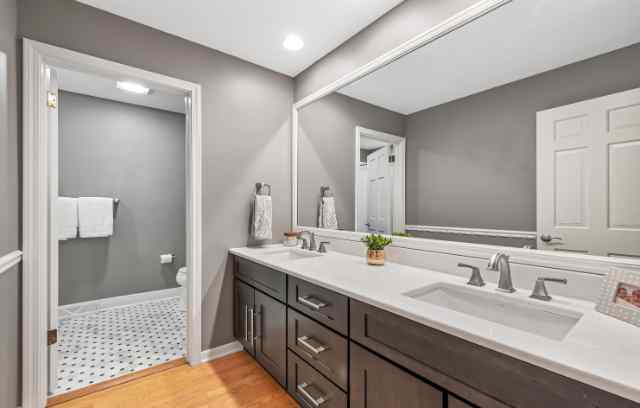 Bathroom Remodeling
Need a little more luxury in your life? A bathroom remodel is a great way to add value to your home and increase your enjoyment of it. We can help you design and build a custom bathroom that's perfect for your needs and style.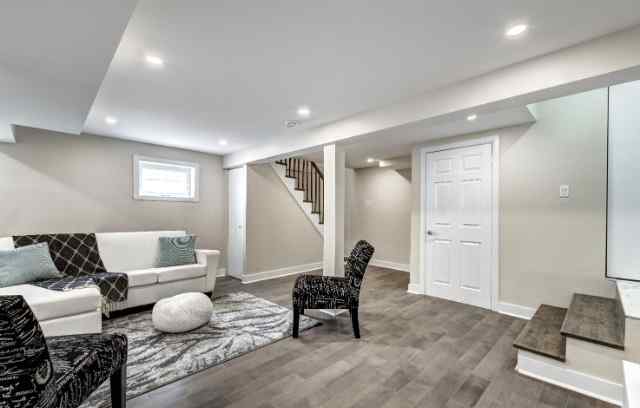 Basement Remodeling & Finishing
If you're looking for more living space, a basement remodel is a great option. We can help you finish your basement to create additional bedrooms, bathrooms, a family room, or whatever you need. We'll work with you to make sure the finished product meets all your requirements.
Are You Ready to Transform Your Home?
If you are looking for a reliable and experienced home remodeling contractor, look no further than Elarde Builders. We specialize in whole house remodels, room additions, living space remodels, kitchen remodeling, bathroom remodeling, basement remodeling & finishing, and more. We are located in Mount Prospect, IL and serve the surrounding cities.
Whether you are considering a small update or a complete home transformation, the team at Elarde Builders is here to help turn your vision into reality. We take the time to get to know you, and how you live in your home to create a custom plan that meets all of your needs and exceeds your expectations.
Elarde Builders' experienced home remodeling experts will guide you through the entire process from start to finish, ensuring that your home remodeling project is completed on time and on budget.
Our home remodeling services extend to most areas in the Chicago suburbs including Mount Prospect, Arlington Heights, Des Plaines, Edison Park, Glenview, Morton Grove, Niles, Northbrook, Norwood Park, Palatine, Park Ridge and Skokie.
If you're ready to start the home remodeling process or just have some questions about what we do here at Elarde Builders, don't hesitate to give us a call or fill out our online form to set up a free consultation. We look forward to helping you turn your home remodeling dreams into a reality.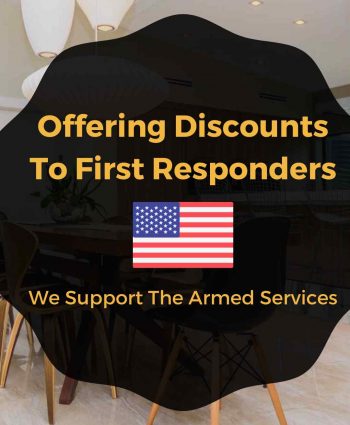 We have 100s of happy customers that have given us top ratings on Google, Yelp, and Facebook. Check out our reviews and see what our customers are saying about their experience with Elarde Builders.
"Anthony and his team were fantastic! I have a small home, but wanted to update the kitchen cabinets. However, I requested the Elarde Team to gut my kitchen and dining room, removed a wall, and totally reconfigured things. Anthony & Company was fantastic. They were timely, clean and efficient. I couldn't be happier with what I have now, beautiful cabinets and hardware, granite counter tops, exquisite back-splash, and hardwood floors to shine for years. Everyone was attentive to my requests, and I couldn't be happier with the results. If you want something done correctly, Call Anthony Elarde. You won't be sorry."
"My fiancé and I, purchased an older home in Naperville. We love to cook and figured since we bought our forever home that we should invest into getting our kitchen and master bathroom remodel. We knew Anthony through friends of friends. And thank goodness we met. Anthony and his team were very easy to work with or maybe I'm just hard to work with, but regardless everything my fiancé and I needed to get changed and installed they seem to have no problem. We are forever grateful for there hard work and wish I can have say more. Thank you Anthony, you made our bathroom and kitchen dreams come true."